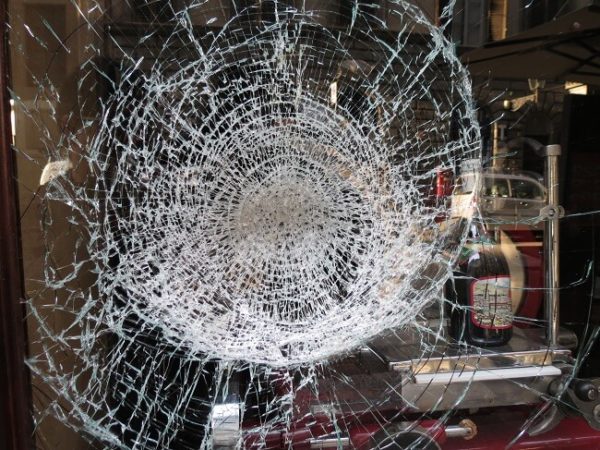 Protect Your Building with Safety and Security Films
Windows are necessary if you want to let in natural light, but they can also be a vulnerability for your commercial or residential building. Windows offer convenient entry points for thieves, vandals, or attackers, and can put building occupants or homeowners at risk if the windows shatter from storm debris or blasts. With high-quality premium ceramic security window film options from Llumar and Hüper Optik, your commercial or residential building in the Dallas-Fort Worth area can stay safer while still being well-lit throughout the day. American Tinters LLC provides different kinds of security window films for buildings, including clear window films and solar reflective window films.
Window films that boost safety and security do so by adding a layer of protection to your property, which lowers your risk of break-ins, accidents, and damage from strong blasts. These films provide you with added protection without affecting the outside appearance of your home or commercial building. When you have these films installed, you can rest assured that your building is safer from intruders and serious damage. These films can also offer the added benefit of reducing solar heat, which helps lower your energy bills.
How Much Protection Do Security Films Offer?
When Llumar or Hüper Optik security film is professionally installed, it provides a high degree of protection from unwanted entry, accidents, blasts, and other sources of harm or damage. When you decide to invest in these films for your building, you can expect to have the following benefits:
Slows entry time of encroachers, so inhabitants have time to evade or prepare.
Provides greater resistance to shattering. Also protects from interior wind and rain damage.
Reduces risk of injuries and accidents.
Creates an element of daytime privacy.
Clear Security Window Film
Security features such as bars that protect windows from intruders can be an eyesore. When you want to keep your residential or commercial building safe without having a negative impact on its appearance, clear security window films are an ideal option. American Tinters provides these products for commercial building owners and homeowners in the Dallas-Fort Worth Metroplex. These security window films offer an unobtrusive way to protect your building without affecting your outdoor views. With a clear Llumar or Hüper Optik security film, you'll get a virtually unnoticeable barrier that provides you with great protection from intruders, storms, natural disasters, and other sources of danger.
Our specialists at American Tinters have years of experience installing clear security window films on buildings in the North DFW area. We can help you choose the right kind of clear window films for added security and safety at your home or business. Whether you want to protect your storefront from thieves or guard against damage from high winds or natural disasters, you can count on getting the protection you need from Llumar clear safety and security window films.
Solar Security Window Films
When you want to combine added security with improved energy efficiency, solar security window films are the perfect solution. These films provide all of the benefits of security films and solar films combined into one. When you have the specialists at American Tinters install these on your residential or commercial building, you'll have a lower risk of theft and property crimes at your building, as well as protection from accidents. These premium ceramic window films also provide a high amount of shatter resistance and offer increased privacy for building occupants, especially in areas of high foot traffic. Solar reflective security film can also provide a high degree of daytime privacy.
Solar security window films also reduce the solar heat that flows through your windows, which leads to reduced energy usage. Your building can maintain a comfortable temperature, even during summer, reducing the strain on your air conditioning system. American Tinters has the expertise to help you choose the best solar window films for security and safety. With our help, your building will be safer from accidents and intruders and provide improved comfort overall.
If you're interested in getting security window films to provide your commercial or residential building with more protection, contact American Tinters. We have a team of specialists available to help you select the most suitable security window films for your safety needs.